2017
Sprache ist Wirk­lichkeit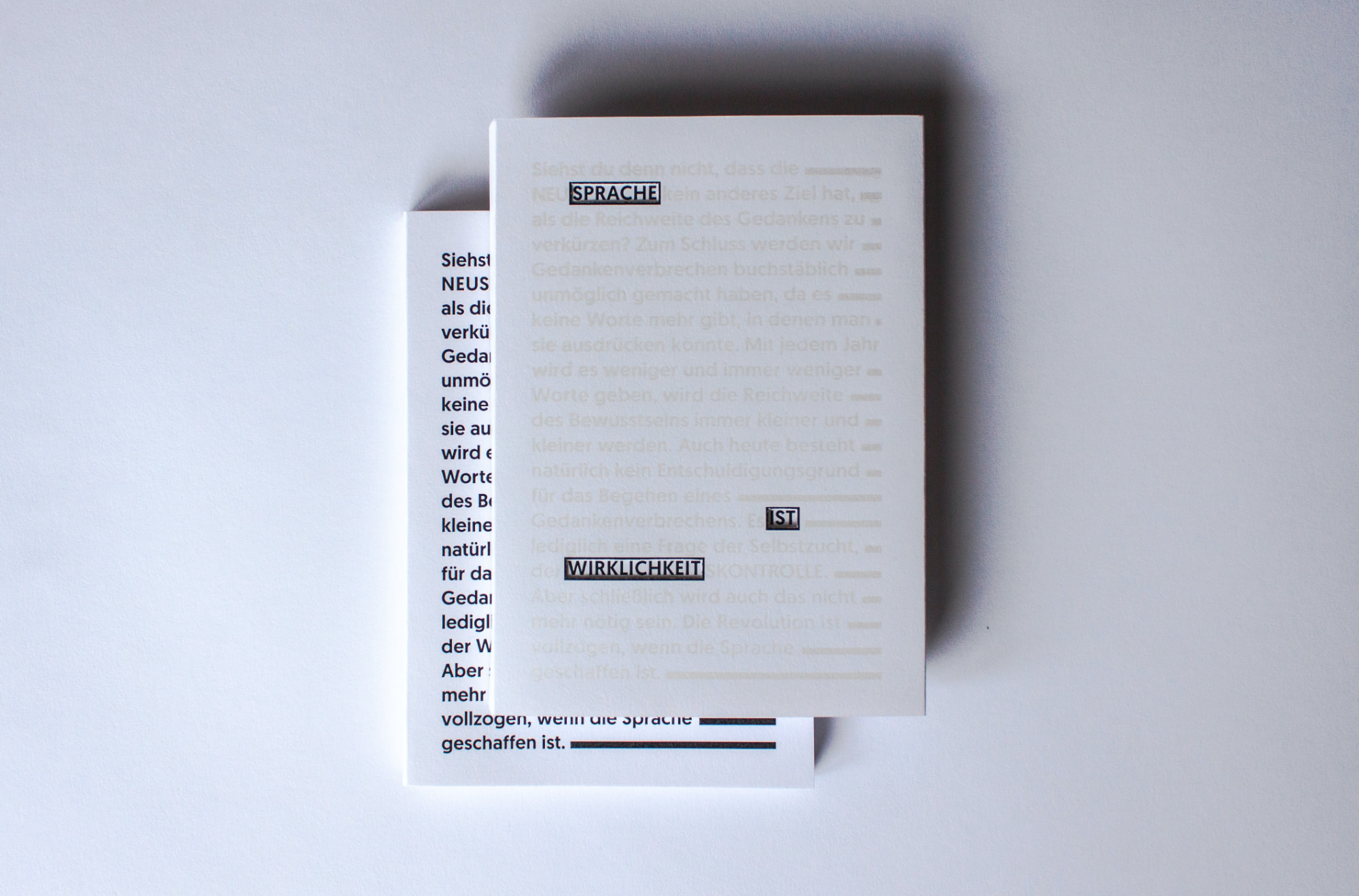 Sprache ist Wirklichkeit (Language is Truth) is a concept for a book about how language manipulates our thinking through framing. It is strongly inspired by George Orwell's 1984.
The book's slipcase displays a quote from 1984 about Newspeak. Due to the use of interference paint most of the quote is barely readable, except for the three highlighted words, visible through framed windows, comprising the title. Once the case is removed, the full quote can be read.
The book discusses manipulation through language based on heavily framed terms. Also, as psychological framing guides our thinking visual frames guide the readers' eyes through the book.
The use of colour throughout the book is restricted to black on white.This limited colour scheme sym- bolises black and white thinking, is not politically charged, and is strongly associated with text, the prevalent visual representation of language.
Category
Typefaces
Geomanist by atipo
Adobe Caslon Pro